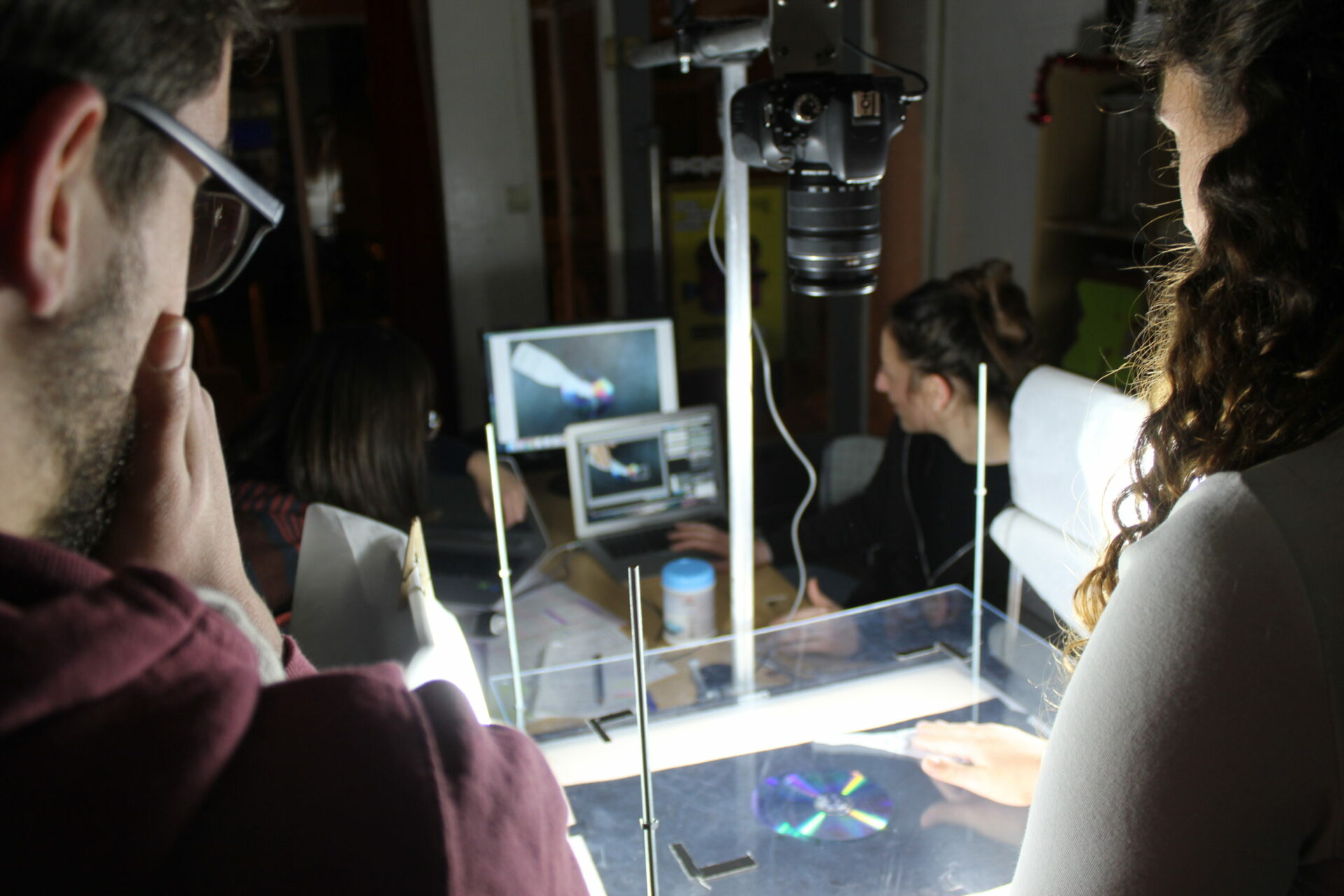 Year 2020/2021: several workshops have been scheduled for the schools, colleges and high schools of the Alpes-Maritimes
AT SCHOOL
School of Puget-Théniers
Realization of 2 documentary films (around ecology / around a historical theme) with 5 classes of the school of the commune Puget-Théniers.
IN COLLEGE
Simone Veil College (Nice)
Realization of a "Cinéxquis", mixture between cinema and exquisite corpse, with a class of 5th.
Le cadavre exquis is a collective graphic or writing game invented by the surrealists, in particular Jacques Prévert and Yves Tanguy, around 1925.
This is a multi-facility project. The class receives a shot shot by other students involved in the project and must compose a small film from this shot. In turn, the last shot of this film will serve as material for the next class and so on.
College Maurice Jaubert (Nice)
Realization of a short film around the figures of freedom with a class of 5th and on the myth Artemis, reread in a modern and feminist way,with a class of 6th.
College Bertone (Antibes) and Collège Wiesenthal (College Saint-Vallier-deThiey) – In partnership with the Musée de la Parfumerie de Grasse.
Realization workshop with a class of 3rd and a class of 4th : on perfumery professions (Bertone) and concerning marketing in perfumery (Wiesenthal College).
The pupils of Bertone College will get acquainted with the professions and know-how of perfumery and will write and direct a film on the subject. The Wiesenthal College class will work on the marketing and advertising aspect of the perfume industry to develop their analytical and critical mind of this type of images.
College Port Lympia (Nice)
Recording of a musical project – clapping – with 2 classes of 3rd and 5th grade
College Maurice Jaubert (Nice)
Programming workshop on the theme "cinema and music" with a class of 3rd. The screening of selected films is scheduled during the Short Film Festival 2021 (March 24-30).

College Capron (Cannes)
Workshop "Table Mash Up" with a class of 5th.
A fun and interactive tool, the Mash Up Table allows a new approach to editing by juggling cards from films containing sounds, actions, images
Workshop "Cinematic briefcase" with a class of 5th.
The "Cinematic Briefcase" is a pre-cinema discovery tool that allows participants to discover the world of motion picture before the appearance of the cinematograph through three workshops: the title bench, optical toys, pinhole camera

College Albert Camus (Mandelieu-la-Napoule)
Workshop "Cinematic Briefcase" with a class of 5th grade.
IN HIGH SCHOOL
Parc Impérial High School / CIAV option (Nice)
Directed works around shooting, sound recording, script writing, editing, acting, photography, a film programming workshop. 3 classes (Terminal, 1st, 2nd). All year round.
Pasteur High School (Nice)
Workshop of realization of an adventure fiction around the theme of jewelry. Workshop realized with a class of 2nd pro in option jewelry.
High School Estiennes d'Orves (Nice)
Programming workshops in connection with researchers "Cinema and Sciences" with a class of 2nd.